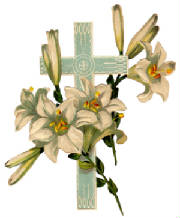 Excerpted from the Estate of Anderson Allen, dec'd., July term 1848 appraisement and inventory ordered by Patrick County Court; August 10th 1848, Inventory and Appraisement recorded by Patrick County Court, First estate sale 31st day of Aug. 1848; Second sale 8th Mar. 1849. Estate settled Sept. 1850.

Excerpted from the Anderson Allen Estate record, Final Account WB4 pp. 46, 47, 48.
Anderson Allen dec'd.

List of Lands sold by Charles M Allen and A. J. Allen as commrs. appointed and authorised to sell, by the other Legatees of Anderson Allen, dec'd.

1st The Spring Tract upon which the said Anderson Allen, dec'd. resided to Ben. Frashure $ xxx.00
2nd A tract of 164 acres which C. M. Allen bought for xx.00
Amt. allowed Commrs. for selling land and collecting money xx.00

Share of Legatees

Mastin Mabe share in Spring Tract of land signed from Lee Shelton *
Andrew J. Allen as legatee
Charles M. Allen share as legatee
Thomas Shelton " " "
David Rogers " " "
Asa Wood " " "
Levi Shelton " " " transferred to Asa Wood

Widow's dower


We the undersigned commrs. in obedience to an order made at the Jan Term 1850 and to the undersigned directed have proceeded to state and settle the assignees with the Admrs. of Anderson Allen dec'd. and amke the above report all of which is respectfully submitted. Given under our hands Aug 2nd 1850.


M. G. Spencer ]
Meekins Reynolds ] Commrs.
John G. Lee ]



Patrick September Court 1850

This account current was presented in court, examined and entered to be recorded.

Teste

Larkin G Rucker D. C.


* Note: Levi Shelton's nickname was Lee.